A roller brake tester represents an important investment for any garage. If you want to be sure you're making the right choice for your workshop, these are the things to consider before purchasing.
Firstly, check that the make and model is DVSA approved; this is a necessity for MOT testing and a full list of approved equipment can be found on the DVSA website.
Always enquire about the manufacturer's warranty policy, especially for the rollers. Good quality manufacturers should offer a 5-year warranty on the rollers as standard; be wary of anyone offering less than 3 years.
Remote control operation is a must and a Radio Frequency (RF) model will ensure that a test can be performed reliably from within the vehicle. Watch out for inferior infra-red controls which have limited range and require clear line of sight.
With an increasing number of motorcycles and four-wheel drives (4WD) on the road, you'll also want to know that the brake tester can handle these vehicles. For motorbikes, check there is a DVSA approved adapter plate and the software to test motorbikes is available. Not all manufacturers offer 4WD brake testing as standard so it is important to check this as well.
Should you ever require help in the form of technical support or remote assistance with your brake tester, it will make your life much easier if this is built-in to the software directly.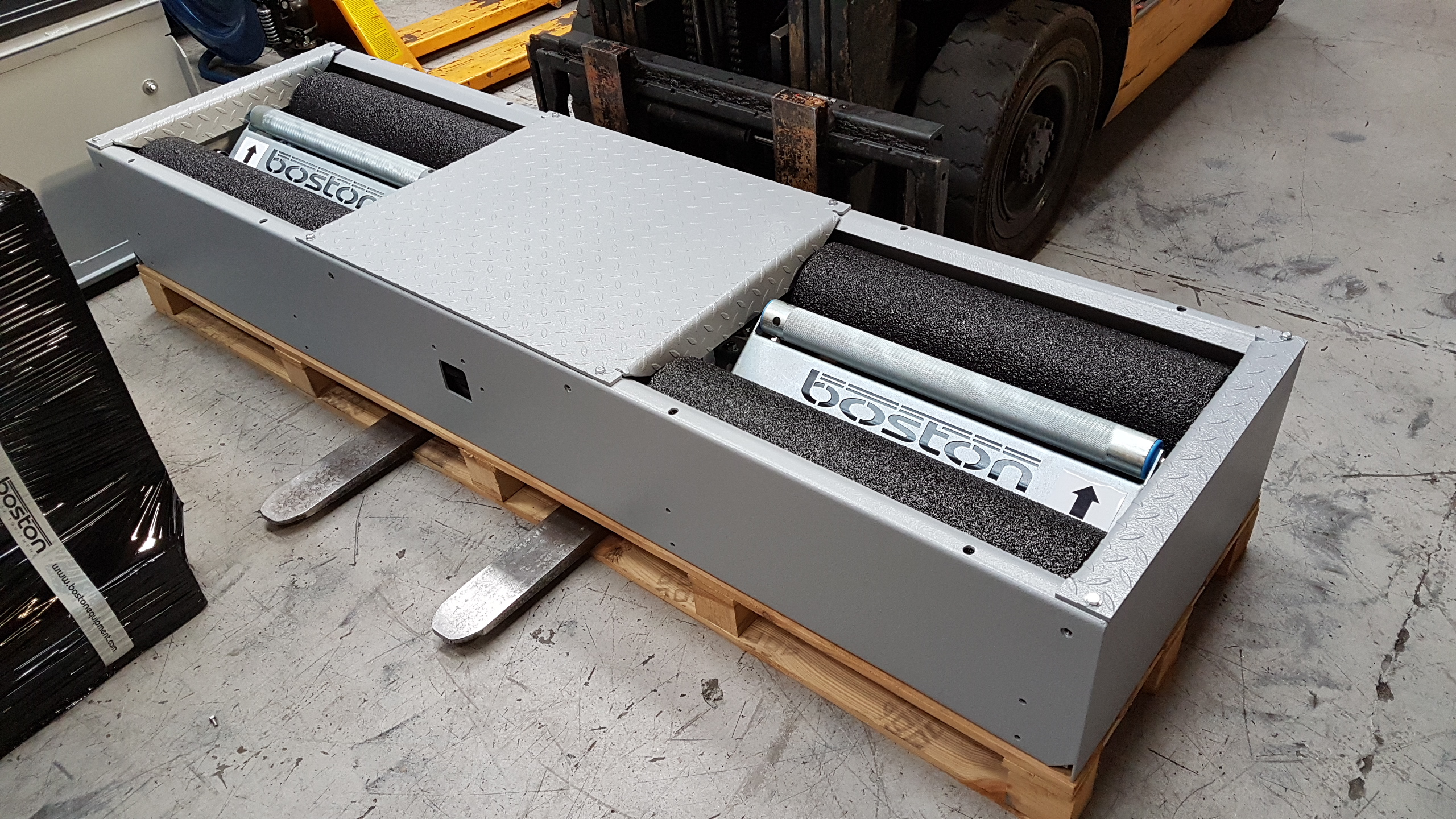 Another point to consider, especially for new garages, is whether the manufacturer allows other equipment to be managed using the same software. If your brake testing and emissions equipment are all operated using the same program, you'll save time by not having to repeatedly enter vehicle and customer details into different software, probably at different computer stations.
Lastly, always make sure that the equipment is installed, set-up and maintained by an experienced engineer who is fully trained and accredited by the brake tester manufacturer.
Boston's bestselling brake testers are now available with dark grey rollers in addition to our traditional model with yellow rollers. For more information on our complete range of brake testers visit: